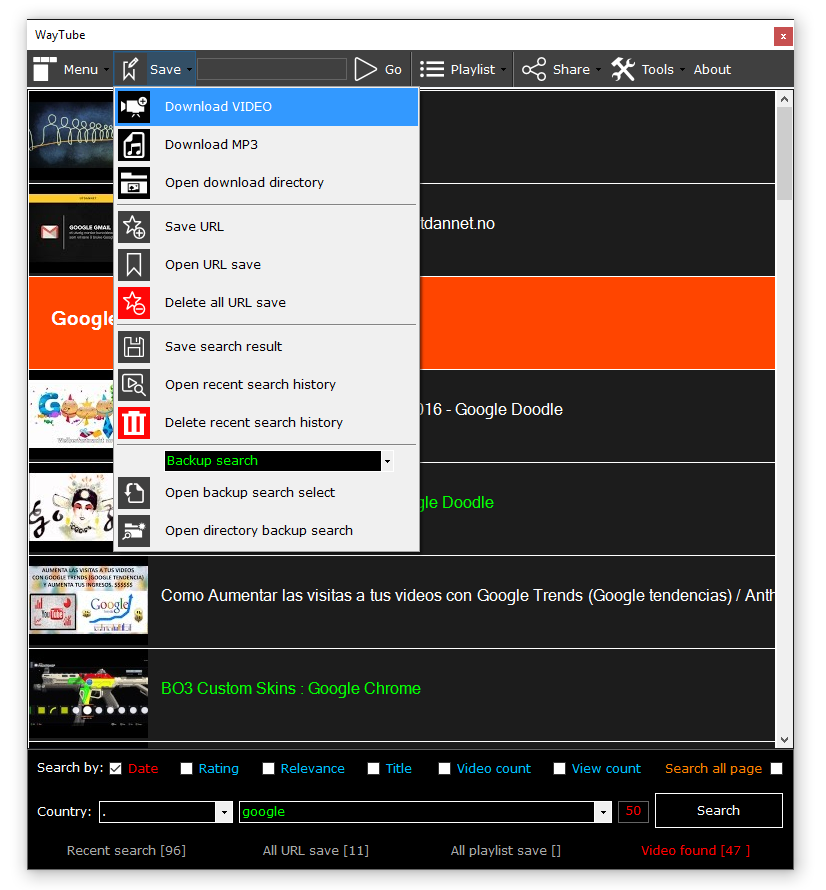 L'Api Youtube© a étais modifié:
Note: The top_rated, top_favorites, most_shared, most_recent, most_discussed, most_responded, recently_featured, on_the_web, and most_viewed feeds have all been deprecated. The most_viewed feed was deprecated on July 23, 2012, and the remaining feeds were deprecated on September 12, 2013.
Ces modifications provoquent un dysfonctionnement du logiciel. Bien que le logiciel ne renvoie aucune erreur, les résultats reçus ne sont pas ceux attendus. YouXplore ne devient pas obsolète pour autant, vous pouvez toujours effectuer vos recherches par utilisateur, mots clé, tag, pays etc. Nous développons actuellement un nouveau logiciel qui prendra en charge Youtube©, bien entendu il sera certainement plus concis que son successeur en termes de recherche mais plus performant en tant qu'outil.
C'est les aléas de l'utilisation des API tiers.
Désolé pour la gêne occasionné et pour tout ceux qui étaient habitués à l'usage de YouXplore.
Nous vous recommandons d'utiliser le logiciel WayTube https://veydunet.com/?page_id=1150