CamoCube is a configurable video window for your video presentations.
It allows you to broadcast the video stream of your cam on your screen during a recording.
Precisely set the size of the window.
Place the window where you want.
Enable cursor tracking.
Adjust the opacity of your cam.
Place the window so that it fits into the presentation.
Checksum SHA-512 *CamoCube version 1.0.0.3 archive ZIP
f3c2b34be329041b72732a16293d231f1d4795496935e096f5c9b23825abfc9ffeca8eb601618c3d1a96ba17778eb7ac94604a1ed6986a557f0994126b06e953
We recommend the software ChecksumVerify to verify the checksum of a software -> https://www.microsoft.com/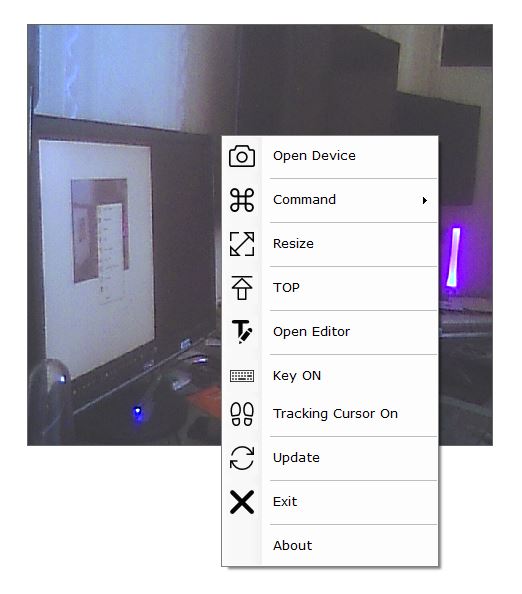 Shortcuts
CTRL + M = Open Menu
CTRL + S = Start Webcam
CTRL + R = Open/Close Resize
CTRL + T = Top/No Top
CTRL + E = Open Editeur
CTRL + K = On/Off Key
CTRL + F = Follow Cursor On/Off
Page Up = Follow Cursor On
Page Down = Follow Cursor Off
CTRL + X = Quit
Right Arrow = Delete Text